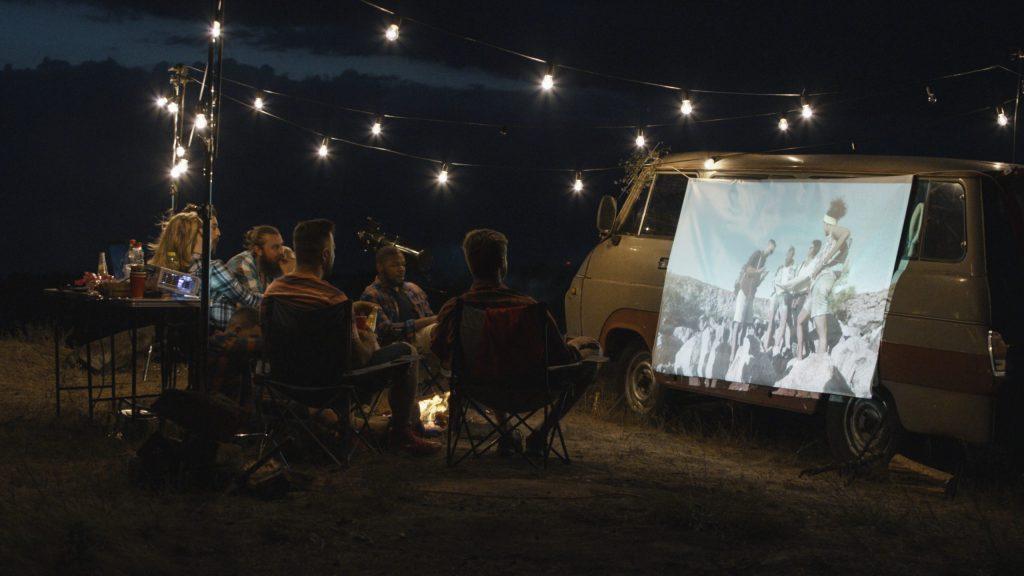 Looking for something fun to do with friends, family, or the kids while camping at the Park on Whiskey Road RV park? Our favorite family pass time is a drive-in movie, camping style. One of the best things about being in a beautiful RV Park at Grand Lake Oklahoma is that you have time to get creative. If you have a projector and an extra bed sheet, you are going to love this idea!
Step 1: Grab some duct tape and an old white, flat bedsheet. Tape the sheet to the outside of your RV or camper. Or, if your feeling a little extra, we love this Inflatable Movie Screen from Amazon.

Step 2: Set your projector up, and point it towards your sheet/movie screen.

Step 3: Use your computer or phone to stream your favorite movie to the projector using the free wifi at Park on Whiskey Road.

Step 4: Grab a bag of popcorn, snuggle up in your sleeping bag or favorite camping lounge chair & enjoy your movie!


There are so many fun things to do in Langley, Oklahoma and at The Park on Whiskey Road. Book your space today and make memories that will last a lifetime.
Why RV'ing is the Most Economical Family Vacation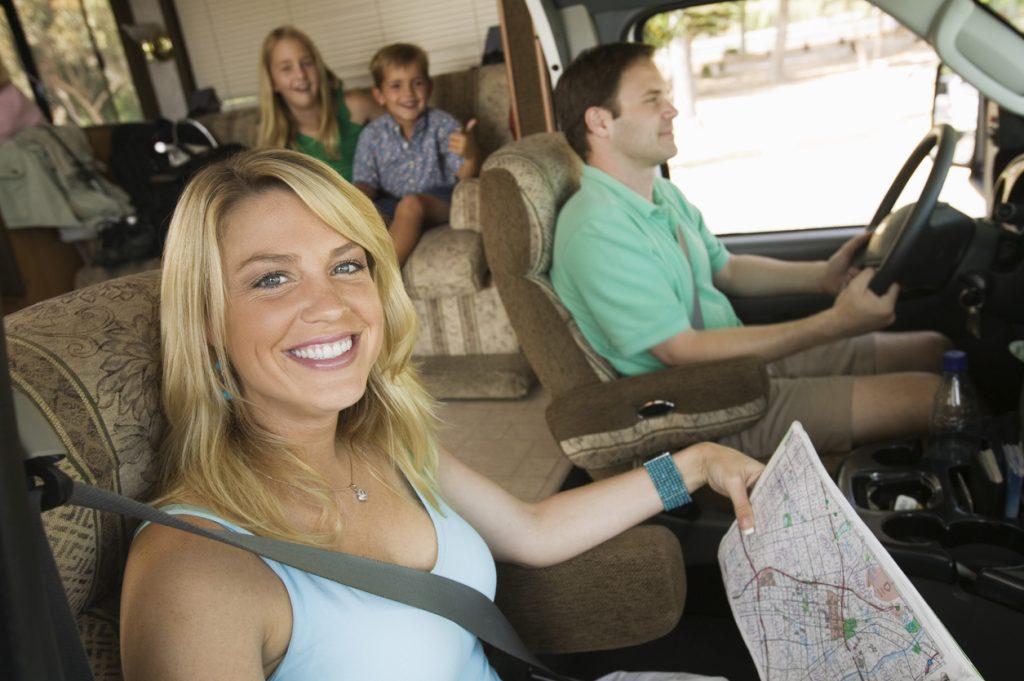 In our opinion, there's no better family vacation than traveling with your family in an RV. We have lots of reasons, but for the purposes of this blog, we'll specifically cover it's cost-saving benefits of camping at the Park on Whiskey RV Park at Grand Lake Oklahoma.
RV traveling and camping is a GREAT way to disconnect from the busy world around you and reconnect with the family. And, as an added bonus, it's relatively inexpensive. So, whether you own an RV or have considered renting one—we're here to help you with the numbers. 
As we all know, the price of plane tickets are skyrocketing right now. And with that comes the delays and cancellations. No fun! The cost of hotels is almost out of reach. And, let's not forget the cost of tickets to amusement parks, zoos, museums and more—everything is going up!
RV'ing can be very affordable and still leave you and your family with memories that far outweigh the latest roller coaster or water park. With RV'ing the only cost associated with your trip are space rental, gas to get you there, and food. At the Park on Whiskey Road, even your water, electric, sewer, and wifi are included in your stay in your space rental. 
Our park is a great place to enjoy quality time together, while still having fun. And, as an added bonus, you can even bring along the family pet. So, mark that pet sitter expense off your list!
There are tons of activities to enjoy while camping in your RV at Grand Lake. Here's a few:
There's so much to do and see in and around The Park on Whiskey Road RV Park at Grand Lake in Oklahoma. Come stay with us as see how affordable and entertaining your next family camping trip can be!